The More Hair Naturally Kits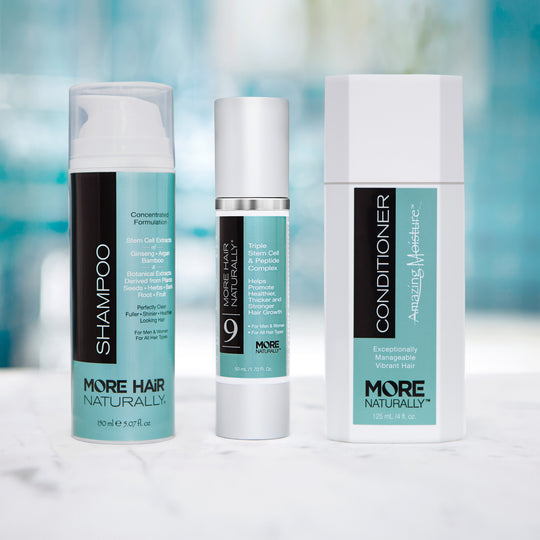 The Starter Kit
Take care while you repair with a combination of Shampoo, Conditioner & More Naturally 9
$195.00
Starter Kit Plus
Time to take your hair care to the next level with this powerful combo of More Naturally 9, Hair & Scalp Synergy, Shampoo & Conditioner.
$315.00 $323.00
The Advanced Kit
If you're committed to thicker, fuller looking hair, here's a powerful program in one kit. The change you want is knocking at your door.
$485.00 $497.00
Advanced Kit Plus
Our full program in one kit. This kit will send thinning hair a clear message. Not on my scalp.
$825.00 $872.00
The Super Kit Plus
If you are serious about changing the condition of your hair this is the strongest and most aggressive action you can take. The results you are looking for are possible!
$2,100.00 $2,292.00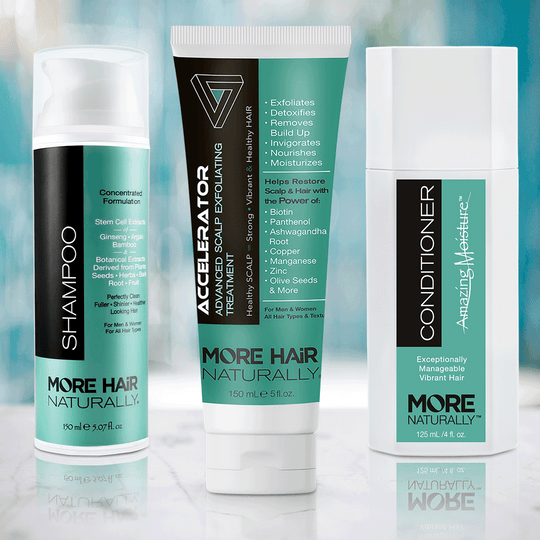 The Revitalization Kit
Together these create a perfect scalp environment capable of supporting strong, full, vibrant and healthy hair growth.
$152.00
The Complete Kit
If you are ready for real change but want to take it one step at a time, this is what you want. This will put you back in control of your hair without jumping into the full kit.
$652.00